t h e 1 s t S p e c i a l t y

​
​​Salon + Spa Answering Service
SMS / Text +
Social Media
We handle clients wherever they are.
HOURS OF OPERATION:
Sun to Sat 8 am - 9 pm
(for all time zones in the US + Canada)
We want to support your beauty business.
Salons
Spas + Medspas
Plastic Surgeons
Cosmetic Dermatologists

What is

a salon + spa answering service?

A salon or spa answering service answers client inquiries and messages remotely with the same white-glove service you offer to your in-salon clients. Prevent missed calls and missed bookings by ensuring that every inquiry is answered immediately. Your clients will never even realize we are not physically in the spa location. If you are searching for high-quality business support with client inquiries within your salon or spa business, we can help!
Why isn't

online salon + spa booking enough?

👉🏿 Traditional online booking can be inconvenient or challenging for busy clients on the go - who needs yet another login + password?⁠
👉🏽 You're wasting time on booking that could be spent focusing on the clients in your chair...and selling more retail!⁠
👉🏻 Clients want to speak to a human - establishing trust in your brand is important when they are entrusting a stranger with their beauty!⁠

We're better than the rest.
We happily take in the disgruntled clients of our competitors.
We actually know the beauty industry and can address 98% of client concerns without disturbing your workflow.
The other services make chronic scheduling errors and have little to no understanding of our industry - for example, they wouldn't know to book a color appointment for a client immediately prior to their cutting appointment. Trust us, we've heard it all.
Our Concierge Team provides instant support throughout the day.
You will have convenient access to us by phone, text, or email - all day. Is a stylist heading home early? Shoot us a quick text and we'll instantly start calling their clients to re-book. Did you get a cancellation? Call us and we'll start contacting guests on your waitlist. We're here ASAP to support your dynamic needs.
Our hours + billing structure actually makes sense for the beauty industry.
We're open 8 am to 9 pm everyday in ALL time zones, while many answering services only provide service in the Eastern time zone on weekdays.
Billing per-call as opposed to per-minute prevents our receptionists from rushing, and enables an excellent client rapport - new MedSpa clients typically require 5-15 minute calls before they'll book!
We have a select group of receptionists with backgrounds in fields of ESTHETICS, COSMETIC DERMATOLOGY, AND PLASTIC SURGERY:
skincare treatments
chemical peels
fillers + injectables
eyelash extension
permanent makeup
hair removal
We are also familiar with popular med-spa brands + procedures:
DERMALOGICA
PCA SKIN
VI PEEL

SKINMEDICA
GLYTONE
JUVEDERM
COOLSCULPT
KYBELLA
BOTOX
and more!
Our receptionists are all required to have experience in the med-spa industry - many of them are licensed aestheticians. They have extensive knowledge of all common treatments and procedures, and can assuage your patients' concerns or trepidations about undergoing a procedure for the first time.
Valuable responses from our clients.
​Med-Spa Owner in Orange County, CA
Operating a multi-practitioner medical spa has brought many challenges - not only am I responsible for managing financial and administrative duties, but I also end up functioning as an "assistant" to my staff. We tried hiring receptionists, and repeatedly dealt with unreliable staff who didn't last more than 6 months at a time. I heard about My Salon Desk from a colleague, and decided to give it a shot - and thank goodness I did! We're attending to every call and obtaining about 20% more bookings since adding virtual reception. The best part is we've now been able to eliminate our receptionist position altogether and shifted to an iPad-based self-checkin.
Benefits
of a Salon + Spa Answering Service
Complete four easy steps to begin your business journey with My Salon Desk!
1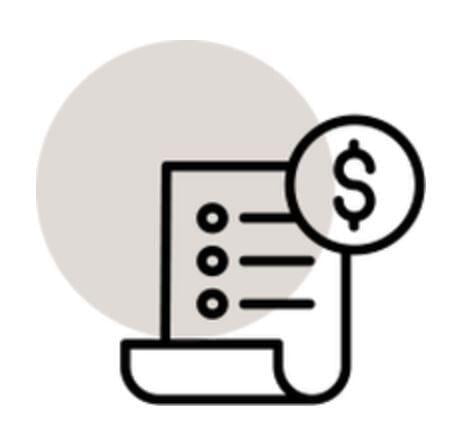 First, Select + Subscribe to a Voice Plan that best suits your business needs and volume.
2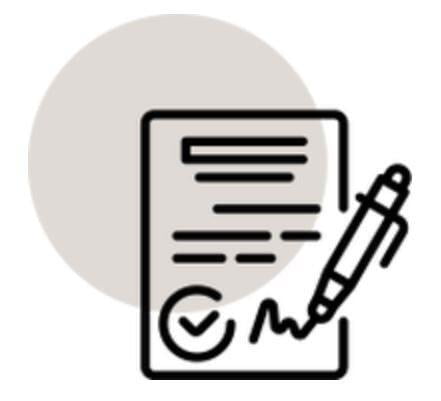 Your Concierge will immediately contact you to begin completing our intake process.
3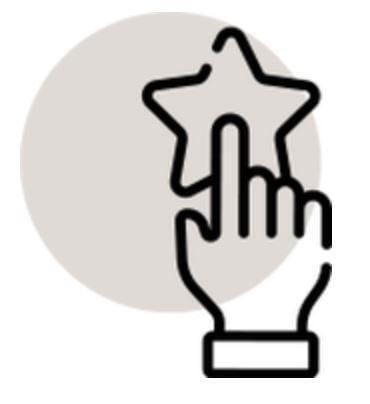 Within 24 hours, you will receive your new number or instructions for call forwarding.
4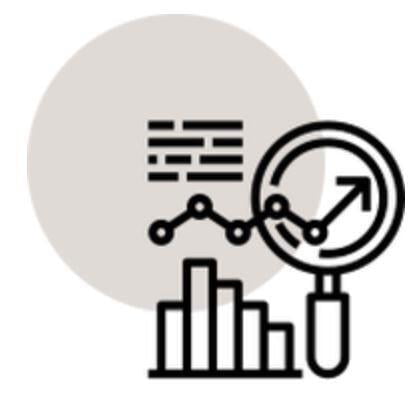 You can upgrade your plan to add SMS + other offerings within our client portal.
How much money am I missing out on by not offering reception?
Assuming that only 3 prospective clients would have booked with you for a standard 2 hour service, and given that cosmetology services are typically priced at about $65 for an hour of work, you are missing out on at least $195 of potential revenue each day. In a month that's about $11,700 left on the table!

Do I need to download an app?
Nope!
Unlike some other complicated systems, you never need to download any app or software - after you subscribe, we will set up your phone service within 24 hours and inform you of your new number or forwarding instructions. You will also complete a detailed survey about your business so that we can answer any + all client questions on your behalf!
Why do I need a Virtual Receptionist / Phone Answering Service for my Salon or Spa?
Missing calls, voicemails, texts, web-chats, and DMs can have a seriously negative impact on your business. The average large salon or spa misses out on about 15 potential clients each day- either you missed their inquiry, or they clicked away to another salon because you were not immediately available.
It's also difficult to handle your own complaints and concerns- having a virtual front desk adds one extra degree of separation and enables you to be a more professional stylist.
What benefits do I get as a member?
Every client is assigned a personal Concierge who is available to answer questions and concerns everyday from 8 am to 8 pm EST. We will also edit and adjust your plan as needed and provide custom reports upon request. We are also working on providing a suite of discounts for trainings, courses, and professional products - Stay Tuned!
How can I become a My Salon Desk Client?
Click the link below to get started!
Are the plan terms flexible?
Our primary plans are ALWAYS month-to-month. We stand by our services, and we are absolutely positive you will enjoy the peace of mind My Salon Desk can bring. However, we want to provide stylists with the flexibility to make business decisions without being locked into a long-term plan. There are NO sign-up fees, annual fees, or membership fees. EVER.
What times do you answer the phones?
We answer the phone and respond to messages during our business hours:
8 am to 9 pm Sunday to Saturday
across all American + Canadian time-zones), and forward the calls to your number when we are closed. Webchat inquiries will also be forwarded to your email. For an additional fee, we can also receive, transcribe, and respond to voice-mails left after hours.

We operate during all holidays except Christmas + Thanksgiving, and we offer reduced hours of 9 am to 4 pm on New Year's Eve and New Year's Day.
Can I mix and match plans?
Yes!
After you sign up for your initial Voice Plan, you can add any combination of SMS/Text Message Plan or Webchat Plan that you'd like.
Do I have to give you back-end access to my business phone number?
Nope, not at all!
You can easily and quickly set up call forwarding from your business line to My Salon Desk - most phone companies allow customers to do this in seconds using the *72 and *73 short-codes.
We answer the phone and respond to messages during our business hours (8 am to 9 pm Sunday to Saturday across all American + Canadian time-zones), and forward the calls to your number when we are closed.
Do I need a business number?
Nope!
If you wish to continue using your existing business number you may forward calls to My Salon Desk. However, most clients prefer having a secondary back-line phone number that can be used to reach the salon in case we need to patch clients through.
How do you update me on client inquiries?
Our associates typically can handle most calls without ever having to contact you, but depending on your preferences we will connect urgent calls to you or send you messages via email, text, or fax- whatever is more convenient for you.

Is there a charge for custom call handling?
No!
We will discuss and determine the best options for you during the intake process. Most of our current clients prefer to receive a Daily Message Digest at the end of each business day by email, while others prefer instant SMS/text message updates. Both of these options are free!
We can also directly transfer calls in specific cases to your "Backline" or personal phone number. If you prefer that we perform "warm" call transfers (you'd like us to check with you first prior to transferring the call), the transferred call would be billed as an additional call.
Can you book and edit appointments?
Yes!
If you give us access to your booking software, we will be happy to edit your bookings.
We have dedicated associates than handle appointments - we can create, edit, and cancel appointment + also take deposits and card information.
What type of software do you work with?
We generally work with Cloud-Based / Web Booking Software.
Most common salon + spa booking software now offer a cloud / web-based solution. You'll securely transmit your login information using encrypted HIPAA-compliant software - your login details will remain scrambled and inaccessible to our receptionists in plain text.

How can I trust the My Salon Desk Associates will provide good service?
Not only are all of our associates required to have professional cosmetology background + are required to be familiar with all of the commonly performed services and commonly used brands. We have associates who are familiar with all aspects of cosmetology- including fields like skin aesthetics, lash extensions, hair braiding + weaving, natural Afro hair-care, massage therapy, and barbering.
Is my login information safe with them?
Absolutely!
None of our receptionists have direct access to any of our login information - we utilize an encrypted Password Vault technology that scrambles + hides plain-text passwords from our receptionists. Once they log in to the Password Vault, the Vault software automatically enters login information into your software without them ever being able to view it.
Beyond that, not only are all of our receptionists fully background-checked at the county, state + federal level, but they are also required to undergo regular and random drug testing - we take data privacy seriously!
What if I have a small business?
No matter how small your business is, excellent customer service is still key to attracting new clients and retaining your current ones.
My clients don't usually speak English- are you multilingual?
We are hoping to begin offering Spanish + French in the near future as we recruit more bilingual associates. Right now, you can already customize the Call Greeting in Spanish or French, and we can web-chat or text message using Spanish or French translation.